Regenerative medicine treatment; harvesting adipose cells which are a rich source of stem cells. Dr Mulvaney uses FDA approved methods for your safety done to the highest standards in medicine.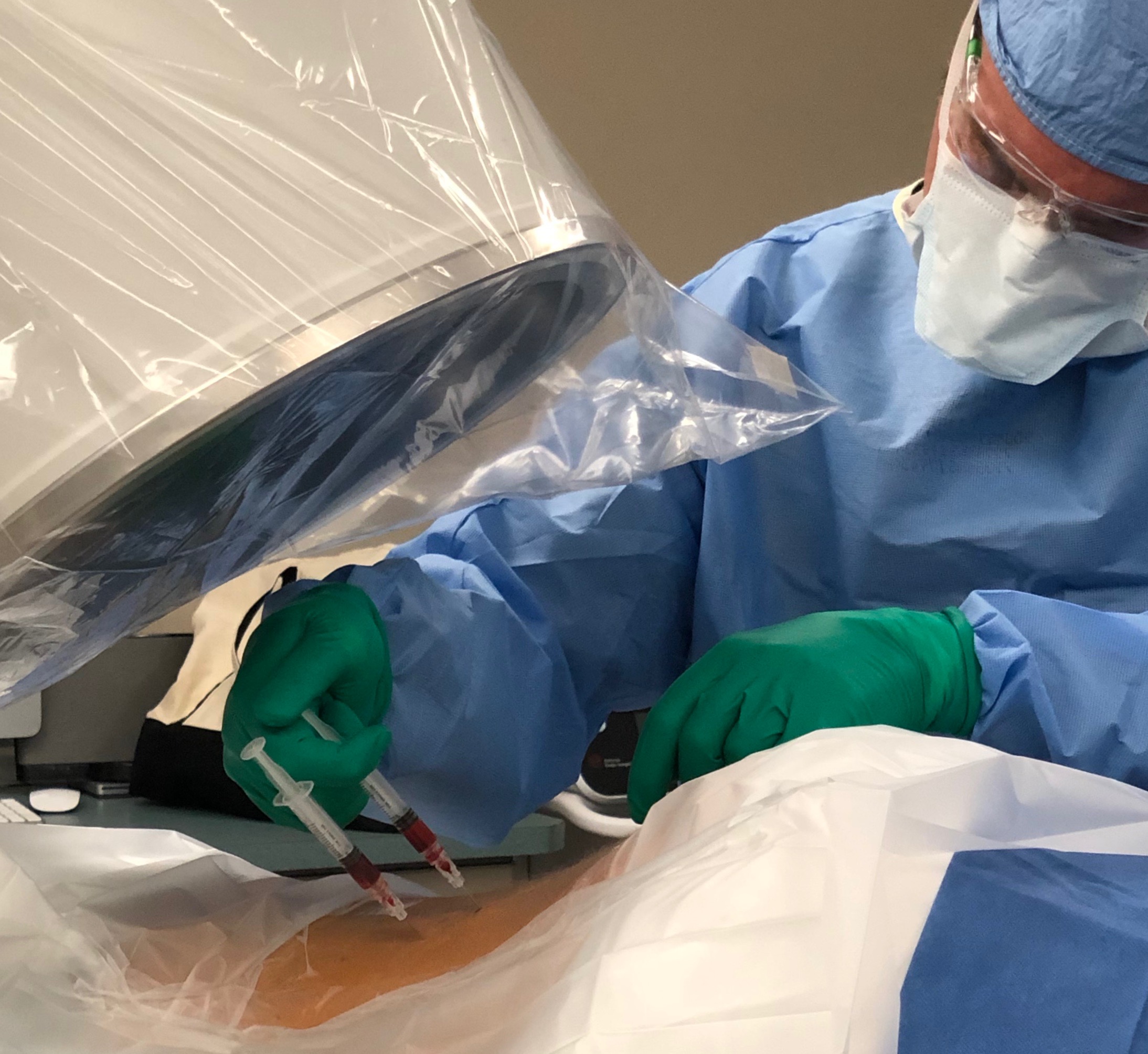 evidence-based treatments
Bone marrow aspirate concentrate is a rich source of mesenchymal stem cells which are being used here by Dr. Mulvaney to treat lumbar disc pain.
Many musculoskeletal injuries and painful conditions, including arthritis and spine pain, can be treated with regenerative medicine.
The table below is a partial list of the injuries and conditions that I treat with regenerative medicine.